Ultimate Karaoke - Corporate Chistmas Parties
Harrah's North Kansas City Corportate Christmas Party 2007 at Voodo Lounge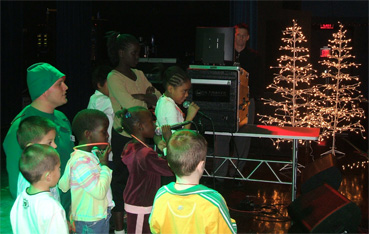 Kids Singing Onstage at Voodo Lounge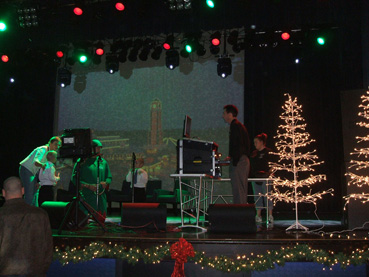 KJ/DJ Brian Booth and Santa's Elf helping kids sing.


Contact us using the form on the Right hand side of the page and we will be more than happy to discuss how we can help make your Christmas Party a success and an event that will be talked about for years.

In addition to Karaoke and DJ services we can provide tables, PA systems, tents and Portable Restrooms.